L'objet que vous recherchez est en rupture de stock, mais nous en avons trouvé un autre similaire.
READER'S DIGEST - THE WORLD'S BEST READING: LORNA DOONE, SHERLOCK HOLMES, KIM
3,27 EUR
+ 19,67 EUR de frais de livraison
Livraison estimée le
mar. 03 sept. - mar. 17 sept.
Objets associés susceptibles de vous intéresser
À propos de cet objet
SELECT BOOKS REQUIRED. BOOK GRADED GOOD OR BETTER. SEE LISTING DESCRIPTION FOR FURTHER INFORMATION
15 sept. 2019, 13:24 Paris
Description de l'objet
"
PUBLISHER: READERS DIGEST. THE WORLD'S BEST READING. ACCEPTABLE - Major signs of wear and tear. Very well read. Reading copy only. Will not be for the collector or suitable as a present unless hard to find elsewhere.
"
Tout afficher
Achetez en toute confiance
À propos de ce vendeur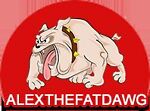 alexthefatdawg
Note d'évaluation

(501424)
99,8% d'évaluations positives
Inscrit comme vendeur professionnel