Day Of The Dead Maquillage Yeux Kit Mexicain Dia Los Muertos Sfx Halloween
État :
Neuf avec étiquettes
7,04 EUR
+ 0,58 EUR de frais de livraison
Objets similaires susceptibles de vous intéresser
À propos de cet objet
Numéro de pièce fabricant
Description de l'objet
"
Día de Los Muertos. Occasion Halloween, Dia Los Muertos. ISBN Does Not Apply. 04/12/2018 09:47:58.
"
Tout afficher
Achetez en toute confiance
À propos de ce vendeur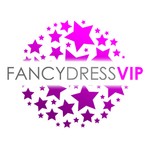 fancydressvip
Note d'évaluation

(39610)
99,4% d'évaluations positives
Inscrit comme vendeur professionnel