1.5 m mètre Résistant Tressé USB 3.1 Type C Câble De Chargement Des Données Méta
3,12 EUR
+ 15,95 EUR de frais de livraison
Livraison estimée le
lun. 3 févr. - jeu. 6 févr.
L'acheteur paie les frais de retour
Inclut le suivi international.
0,00 EUR (environ) de frais d'importation confirmés lors de la finalisation de l'achat.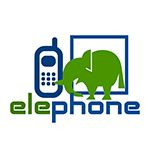 elephone-uk
Note d'évaluation

(126235)
99,8% d'évaluations positives
Objets associés susceptibles de vous intéresser
1.5 Metre Strong Mini USBC to USB 2.0 Type A Lead
LG G5, Huawei Nexus 6P, LG Nexus 5X, 2015 Apple 12 " Macbook with Retina Display, Google Chrome Book Pixel (2015), Google Nexus 5X6P, oogle Pixel C, Nokia N1 Tablet, Asus Zen AiO, ASUS Z580C Tablet, OnePlus 2, Zuk z1, Xiaomi 4c, MEIZU Pro 5, Other USB Type C devices
Description de l'objet
"
Braided Wire. USB 2.0 To USB 3.1 Type C Cable. Other USB Type C devices. 90 pcs 1.0 copper wire inside. Compatible Models Nokia N1 Tablet.
"
Tout afficher
Les plus recherchés dans la catégorie Autres