Intellinet 740616 Câble réseau 0.5 m Cat7 S/FTP (S-STP) Gris - 740616
12,57 EUR
+ 17,96 EUR de frais de livraison
Livraison estimée le
jeu. 19 déc. - mar. 24 déc.
100 % d'évaluations positives
L'acheteur paie les frais de retour
Inclut le suivi international.
0,00 EUR (environ) de frais d'importation confirmés lors de la finalisation de l'achat.
Soyez remboursé si vous ne recevez pas l'objet que vous avez commandé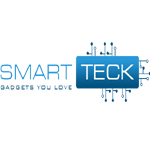 smartteck-outlet
Note d'évaluation

(4549)
100% d'évaluations positives
Objets associés susceptibles de vous intéresser
24 déc. 2019, 01:19 Paris
Description de l'objet
"
Cat7 raw cable with Cat6a modular plugs gives the best performance for your network infrastructure. Cable standard Cat7. Why Cat6a modular plugs?. Cable colour Grey. Jacket material Low smoke zero halogen (LSZH).
"
Tout afficher
Les plus recherchés dans la catégorie Câbles coaxiaux