DIGITUS DK-1531-V-1 Câble Réseau 100 m Cat5e SF/UTP (S-FTP) Gris-DK-1531-V
88,98 EUR
+ 42,29 EUR de frais de livraison
Livraison estimée le
mar. 4 févr. - ven. 7 févr.
100 % d'évaluations positives
L'acheteur paie les frais de retour
Inclut le suivi international.
0,00 EUR (environ) de frais d'importation confirmés lors de la finalisation de l'achat.
Soyez remboursé si vous ne recevez pas l'objet que vous avez commandé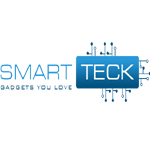 smartteck-outlet
Note d'évaluation

(4816)
100% d'évaluations positives
Objets associés susceptibles de vous intéresser
21 févr. 2020, 22:07 Paris
Description de l'objet
"
Cable standard Cat5e. CAT 5e SF-UTP installation cable, 100m, AWG 24/1, Grey. Conforming to ISO/IEC 11801, DIN EN 50173, DIN EN 50288-2-1. 4x2xAWG24 SF-UTP CAT 5e 100 MHz LSZH installation cable. For installation of cable lines of class E, 100 MHz.
"
Tout afficher
Les plus recherchés dans la catégorie Câbles coaxiaux