L'objet que vous recherchez est en rupture de stock, mais nous en avons trouvé un autre similaire.
StarTech.com 2 port 350 MHz à haute résolution VGA Video Splitter-ST 122 progb
42,73 EUR
+ 15,44 EUR de frais de livraison
Livraison estimée le
jeu. 29 août - mar. 03 sept.
Objets associés susceptibles de vous intéresser
À propos de cet objet
13 sept. 2019, 06:24 Paris
Description de l'objet
"
2 Port High-Resolution 350 MHz VGA Video Splitter. Audio Visual. The VideoView Pro supports monitors with up to 350MHz of bandwidth allowing it to display images of 2048 x 1536 pixels or higher. A built-in booster circuit allows the video signal to be extended up to 200 ft.
"
Tout afficher
Achetez en toute confiance
Soyez remboursé si vous ne recevez pas l'objet que vous avez commandé
À propos de ce vendeur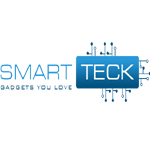 smartteck-outlet
Note d'évaluation

(3888)
100% d'évaluations positives
Inscrit comme vendeur professionnel